What is a respectful relationship?
A respectful relationship is one of mutual respect, trust, good communication, understanding and honesty. Being in a relationship should be a positive experience for both people. We each have the right to feel safe, valued and cared about in our relationships, and this is particularly important when starting a closer, intimate relationship.
A respectful relationship includes:
Being able to have fun together
Having respect for yourself and for your partner
Feeling comfortable
Being able to say 'no'
Being able to make your own decisions
Feeling accepted and free to be yourself
Listening and being heard
Being able to express your thoughts and feelings honestly with each other
Being able to talk things through together and make compromises
Supporting each other through the good times and bad
Communication
Communication is a key part of building and maintaining a respectful, healthy relationship. Communication helps you to make sure you both want and expect the same things, and involves talking and listening to one another – remember your partner can't read your mind!
It's good to talk about things as they happen; to talk about the positive things, but also bring up the difficult topics. For example, if your partner does something that upsets you, talk to them about it rather than holding it in or waiting until there is a big list and telling them all at once or, if you don't feel ready to have sex, let them know you need to take things slower. Your partner won't know how you feel unless you talk about it and, if they care for you, they would want you to tell them your concerns.
A lot of misunderstandings can occur in relationships from lack of communication, especially in the beginning of a new relationship when you're still getting to know each other. In a respectful relationship you should be able to discuss how you feel about things and not feel judged by your partner. It can be difficult at first, but the more you talk openly the easier it will be for you to work out solutions quickly and to trust and support one another as a team.
Conflict in respectful relationships
Even in a respectful relationship you will come across disagreements and arguments. Conflict is normal and healthy and can help you learn about and understand each another. It can be unpleasant, and can make you feel sad, guilty, confused or angry. It's important to deal with conflict as it arises; it's how you manage your differences and come to resolutions that are important in maintaining a respectful relationship.
Some ways differences can be managed respectfully include:
Expressing feelings calmly and in a non-blaming way
Understanding that it is ok to have differences, and to have different opinions
Listening and understanding each other's point of view
Being open to learning about new things and about each other's values
Communicating wants and needs clearly
Being willing to resolve disagreements; to negotiate and come to a compromise
Not pressuring your partner to do something they don't want to do
Not putting pressure on yourself to do something you're not comfortable with
Managing anger without harm
Giving each other personal space
Recognising and owning misunderstandings
If you have tried discussing an issue with your partner and they are not being understanding or respectful of your point of view, you may need to remove yourself from the situation – and maybe you need to decide if this is the sort of relationship you want to be in. It's also important to respect yourself and take care of what's best for you.
For more about conflict in relationships, see Feeling safe.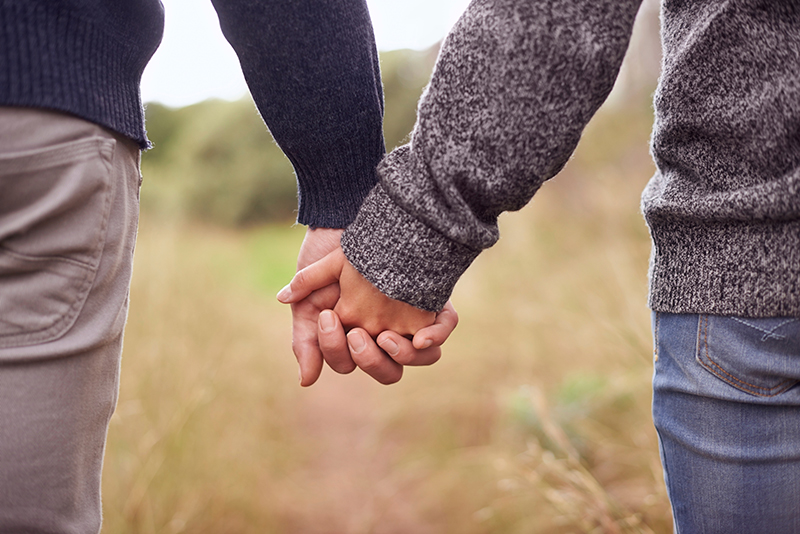 Things to remember
Keep communicating – everyone has different opinions, values and ideas and that's okay. Make sure to stay open minded and talk to your partner about how you're feeling and what you're thinking. It is normal to disagree in relationships but talking and listening to your partner will help keep the relationship healthy.
All couples experience ups and downs in their relationships
Enjoy yourself – have fun together; stay curious about one another and be willing to compromise
Be flexible – your relationship will change over time; be aware and willing to accept changes
Be attentive – show your partner that you care; what makes your partner feel cared for might be different to you and this is okay. Some examples might be talking about your feelings, writing them a sweet note, cooking them dinner or spending quality time together
Not all relationships last forever and that's okay. If a relationship ends, try to remember the good times you shared and what you have learnt from the experience. See When intimate relationships end for more information about break ups