A sexual health check is a check-up by a doctor or nurse for sexual health problems like STIs. It usually includes an STI test.
When do I need a sexual health check?
If you have ever been sexually active and have not had an STI test.
If you are starting a new sexual relationship.
If you have had unprotected sex (without using a condom or dam), including vaginal, anal and oral sex.
If you have symptoms such as genital discharge and/or itching, pain when you pass urine or during sex, pain low in your abdomen, or irregular bleeding from the vagina – especially after sex.
If your partner has an STI.
If you have had a condom break or fall off during sex.
If you or your partner have more than one sexual partner.
If you have shared needles for drugs, tattooing or piercing.
If you and your partner decide to start having sex without using a condom.
If you are sexually active, regular sexual health checks are a great idea – even if you've always had safe sex.
What happens if an STI is left untreated?
Many STIs have no signs or symptoms so you may not know if you or your partner has one.
If left untreated, some STIs can cause chronic pain and/or permanent damage to the reproductive system in both girls and guys and can result in infertility (not able to make a baby).
Other STIs can cause ongoing irritation and unpleasant symptoms that may keep coming back.
Your privacy
All medical services are private and confidential. Other people can't access your health information without your permission except in extreme situations; for instance, if you are at significant risk of harm to yourself or others.
What's involved in a sexual health check?
To decide which test/s you may need, the doctor or nurse will ask some standard questions about:
your general health
your sexual history (e.g. sexual activities, any previous STIs)
any signs or symptoms you have experienced
any medications you may be taking
While some of the questions may seem personal, it's important to be open and honest in your answers. This will allow you to receive the right tests and advice to keep you healthy.
STI testing may include a:
urine sample (pee in a cup)
blood test
swab from the back of the throat, tip of the penis or inside the vagina
swab from a sore and/or blister
simple physical examination
It's a good idea to request an HIV test as this is not always included in a sexual health check.
Remember, what you discuss with your doctor is confidential.
Will it hurt?
STI testing is simple and shouldn't hurt. There may be a bit of discomfort for a short time with some tests. In most cases you will only need to pee in a cup.
There is no need to be embarrassed or nervous about the test. Doctors and nurses are professionals and do this every day; it's just another part of your body that needs to be kept healthy.
What are the benefits of regular sexual health checks?
Less stress! Knowing you are taking control of your sexual health.
Stronger relationship with your partner; trust, communication and respect for each other's body and health.
Opportunity to talk with your doctor about contraception and any other sexual health issues.
A guy will ejaculate half a trillion sperm in his life time!
Where do I go for a sexual health check?
Family Planning NSW clinics
Sexual health clinics
Your doctor or local General Practitioner (GP)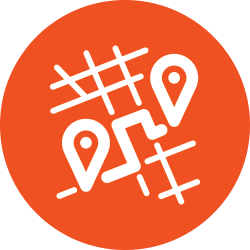 Find your closest Family Planning NSW Clinic

How much will it cost?
Family Planning NSW provides low-cost clinical services for all members of the community. If you are aged 18 years or under, hold a concession card or receive Youth Allowance, you can access bulk billing at a Family Planning NSW clinic. Bulk billing means the total cost of your doctor's visit is paid for by Medicare – meaning that it's free for you.
Sexual health clinics in NSW are either free or will bulk bill you for a consultation.
Some GPs and medical centres also bulk bill, however it's a good idea to check when you're booking your appointment to be sure. If a service doesn't bulk bill, ask them what costs will be involved and how you can claim some money back from Medicare.
When going to your appointment, remember to take your Medicare card with you if you have one.
Did you know you can apply for your own Medicare card once you are 15 years old?
Download the application form from Medicare Australia, or for more information call Family Planning NSW Talkline on 1300 658 886.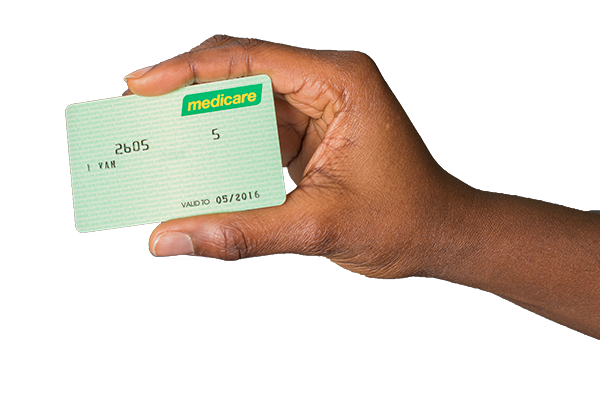 Telling partners
If you test positive for an STI, it is important to tell your partner/s so they can be checked and treated as well. This is called 'contact tracing' or 'partner notification'.
If you are not comfortable contacting your previous partner/s, your doctor or nurse can help you – whilst respecting your confidentiality and not revealing your name.
For more information about telling partners go to Let Them Know.
The new cervical screening test is similar to the Pap test for women and does not test for STIs. It checks for the common human papillomavirus (HPV) infection in the cells of your cervix (the neck of the womb). In some rare cases, HPV infections could develop into abnormal cervical cell changes if left untreated. You can ask to have an STI test done at the same time.
Find more information about STIs and sexual health checks at Play Safe. Or if you have a particular question you can ask Nurse Netty.